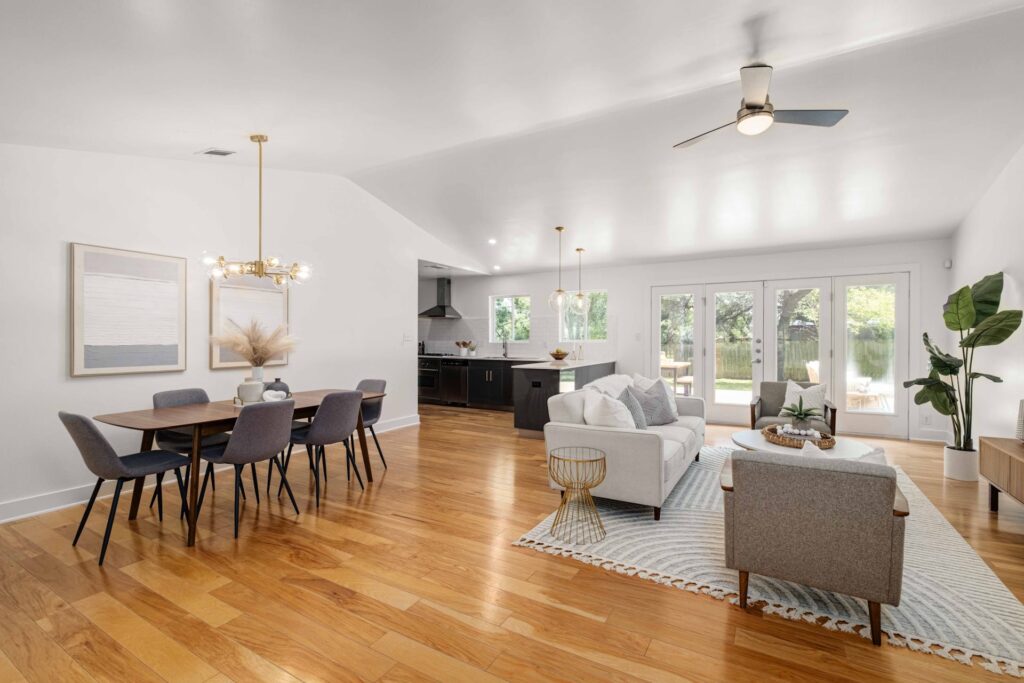 Austin Home, Kitchen & Bathroom Remodels
Our Services Include
Appliance installations (including accessories like venting and utility hook-ups)
Boots on the ground for non-local landlords
Carpentry – door installation, trim work, rot damage repair, siding
Floor installs and repairs
Help you prioritize and complete tasks from your home inspection report
Kitchen and bath renovations
Rot repair and preventative maintenance
Sheetrock repair, texturing, painting
We specialize in helping sellers get their homes ready to go on the market as well as helping new buyers update their homes after closing.
We work with landlords who need to clean up and remodel between tenants.
At Papasan Home Services,
We Know Homes services
After helping more than 1,800 families with their real estate needs in Central Texas, Jay and Wendy Papasan and Papasan Properties wanted to help their clients maximize their investment with as little hassle as possible. Whether it's a make-ready remodel before a home sale, some upgrades after a home purchase, or a major renovation to an investment property or existing home, we can help
Let's Talk About Your Austin Home Repair and Remodel Needs!
Call us at (512) 535-5839